By implementing basic technical SEO practices in Carrd, you can improve your website's visibility in search engine rankings, attract more traffic, and hopfully reach your target audience more effectively.
To help with that we've written this simple guide, to help Carrd builders leverage SEO: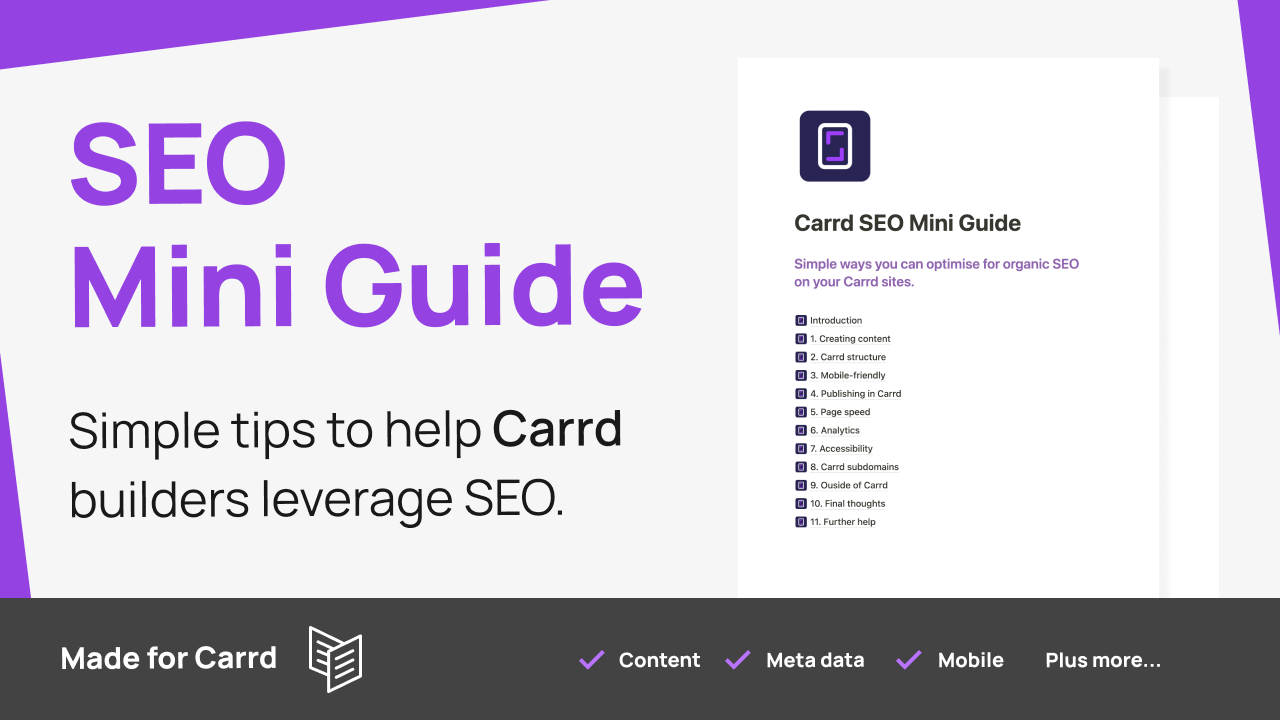 It's not an extensive SEO guide, as there are limits of what you can do with SEO in Carrd. This is due to the way the platform works and the type of content people tend to use it for.
However, there are still a number of simple ways you can optimise your sites for better search visibility. The guide will show you what you can control.
It covers the subject in 10 short pages, including topics like these (and more):
To keep this guide simple and as Carrd-specific as possible, it makes some assumptions about your starting point. You will need to bear these in mind to get the best out of it.
You have at least some very basic understanding of what SEO is. It does not cover an intro to SEO in broader terms.
You have some idea of the keywords you want to be found for (you can't optimise for anything and everything). This doesn't need to involve lots of research, just have at least 1-2 phrases in mind, based on a potential search intent.
You have a Carrd site that's a product landing page or profile page of some sort, with at least some text and images (not just an embed).